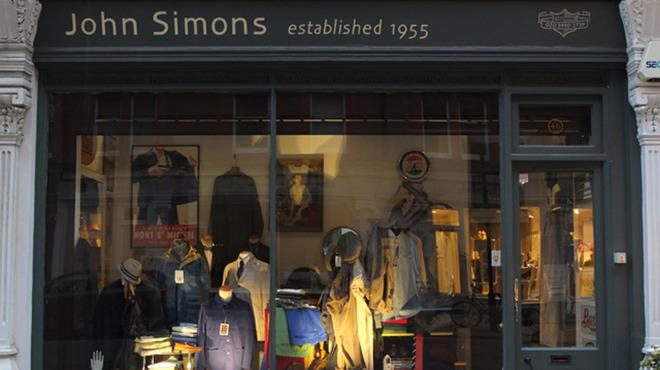 Chiltern Street continues to develop as a prime shopping destination in London; you can't miss it if you have you have an interest in independent shops who are so different from the big chain stores.  One legend on the street is John Simons.
John Simons introduced the American Ivy League style to London in 1964. While "preppy" or "Ivy League" style had been well developed in the USA for many years previously, it took John Simons to properly bring it to the UK – and the London Mods loved it.  
Button down shirt collars, knee length trench coats, penny loafer moccasins... these are just some of the go-to styles because they are the both comfortable thing yet stylish.  And they are never out of style.
Many men are only looking for comfortable luxury and that need is fulfilled by Ivy League Style and perhaps it always will.